Making a Difference
Here at Mooselander we are always thinking and looking for ways to give back and make the world a better place.
Over the year's we have donated to numerous organizations around the globe, doing our part to make a difference!
Some of the efforts have helped thousands of underprivileged  children receive the proper education they normally could not achieve, helping to fund one of Canada's largest pediatric hospitals along with helping to raise awareness for various charitable organizations.
See below for information on the various charitable organizations we have supported and continue to support.
Have a charity or cause you think we should be a part of? Contact us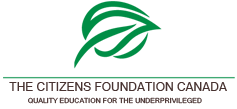 SanamSaeed endorses TCF from The Citizens Foundation on Vimeo.